Abstract:
The purpose of this study was to explore the association between human leukocyte antigens (HLA)-A, -B, -C, -DRB1 and -DQB1 allele polymorphisms and different hematological diseases in Chinese groups. Retrospective analyses of HLA genotyping data in high-resolution for patients with acute myeloid leukemia (AML, 766 cases), chronic myeloid leukemia (CML, 330 cases), acute lymphoblastic leukemia (ALL, 605 cases), aplastic anemia (AA, 229 cases), myelodysplastic syndrome (MDS, 204 cases) were performed, and the susceptible or protective HLA alleles of the above-mentioned diseases were analyzed by Chi-square test and Fisher exact test with unrelated hematopoietic stem cell donors as control. The Results indicated that A*0201, B*4402, C*0701, DRB1*1201, DRB1*1401, and DQB1*0602 might be susceptible genes of AML, while A*1101, A*3303, B*5801, C*0302, DRB1*0301, DQB1*0201 and DQB1*0502 might be protective genes of AML. A*3303 might be a protective gene of CML, and DRB1*1401 might be a susceptible gene of CML. ALL's susceptible genes included A*0201, A*0210, B*5201, DRB1*1201, DRB1*1401 and DQB1*0602, but its protective genes included DQB1*0502. For AA, A*0201, A*0206, B*1511, DRB1*0901, DRB1*1401, DQB1*0303, DQB1*0602 might be susceptible genes, while A*3303, B*5801, C*0302, DRB1*1602 and DQB1*0502 might be protective genes. A*0201, A*0206, B*1511, DRB1*0901, DRB1*1401, DQB1*0303. A*0201, B*1558, B*4801, B*5201, DRB1*1401, DRB1*1501, and DQB1*0602 might be susceptible genes of MDS, and A*3303, B*4601, B*5801, C*0302, and DRB1*0901 might be protective genes of MDS. On the basis of HLA high-resolution genotyping for the first time, this study comprehensively analyzed HLA alleles associated with different hematological diseases in the Chinese population, which should provide clues for further study on the pathogenesis of these diseases.

Abstract:
Daratumumab (DARA) is a human CD38 IgG1 monoclonal antibody that has significant therapeutic effects on multiple myeloma (MM). However, DARA may interfere with the indirect antiglobulin test (IAT) used to test for MM. At present, there are defects in the popular strategies for IAT anti-human globulin reactions caused by anti-CD38 monoclonal antibody drugs. Tris(2-carboxyethyl)phosphine hydrochloride (TCEP-HCl) is a new and effective solution to eliminate DARA's interference with the IAT. To verify its effect, the following experiments were done. After TCEP-HCl was administered to red blood cells (RBCs), the expression level of CD38 antigen on RBCs was determined by flow cytometry. Serological experiments were performed to verify the effects of TCEP-HCl on different blood groups of RBCs. The results showed that DARA could cause false-positive reaction in IAT, and the CD38 antigen on the membranes of RBCs decreased after TCEP-HCl treatment. Serological results showed that TCEP-HCl did not damage other blood group antigens on RBCs, except for Kell antigens. Indirect antiglobulin tests appeared normal after treatment with the TCEP-HCl reagent. The conclusion is that TCEP-HCl can resolve daratumumab interference in the IAT.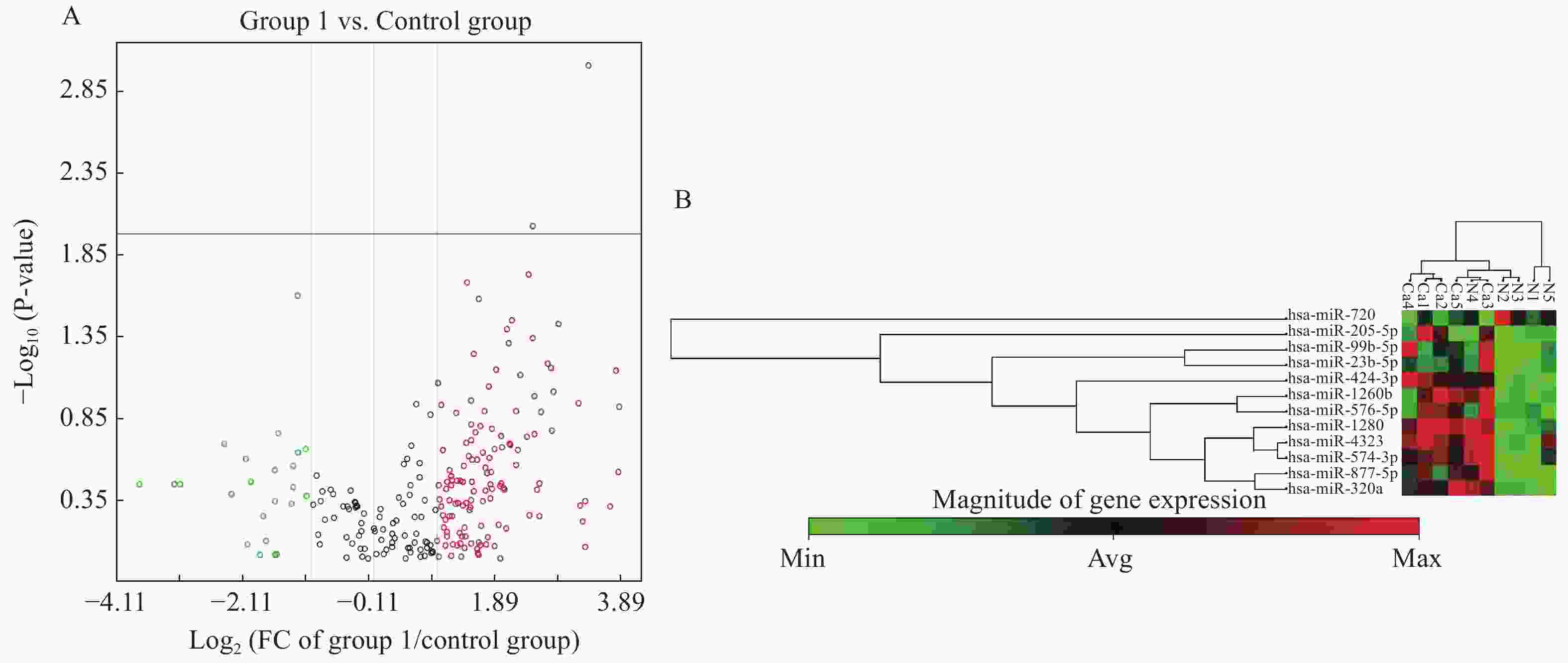 Abstract:
This paper was designed to explore the value of miRNAs as diagnostic biomarkers that may facilitate the early detection of esophageal squamous cell carcinoma (ESCC). Plasma miRNA profiles were defined via an array-based approach using samples from ESCC patients and healthy controls (n=5 each). Differentially expressed miRNAs in these samples were validated via qPCR in ESCC patients (n=96) and healthy controls (n=51), and the relationship between ESCC patient plasma miR-1260b and miR-720 levels and clinicopathological characteristics were additionally examined. In total, 12 plasma miRNAs that were differentially expressed between ESCC patients and healthy controls were identified via miRNA. Six of these miRNAs were subsequently validated, revealing that both miR-1260b and miR-720 were significantly differentially abundant in ESCC patients and controls, with miR-1260b being significantly upregulated in ESCC patients relative to controls (2.24, 1.41 respectively, P<0.001), while the opposite was observed with respect to miR-720 (0.66, 2.27 respectively, P=0.001). The use of both miR-720 and miR-1260b as a combined diagnostic tool was highly efficacious, yielding an AUC of 0.814, a sensitivity of 86.3%, and a specificity of 73.2% as a means of detecting ESCC patients. Elevated plasma miR-1260b level was also associated with a poorer patient prognosis when compared to patients with a low plasma miRNA level (P=0.021). This study has successfully developed a plasma miRNA biomarker signature of ESCC that may offer value as a diagnostic or prognostic tool when evaluating patients with ESCC.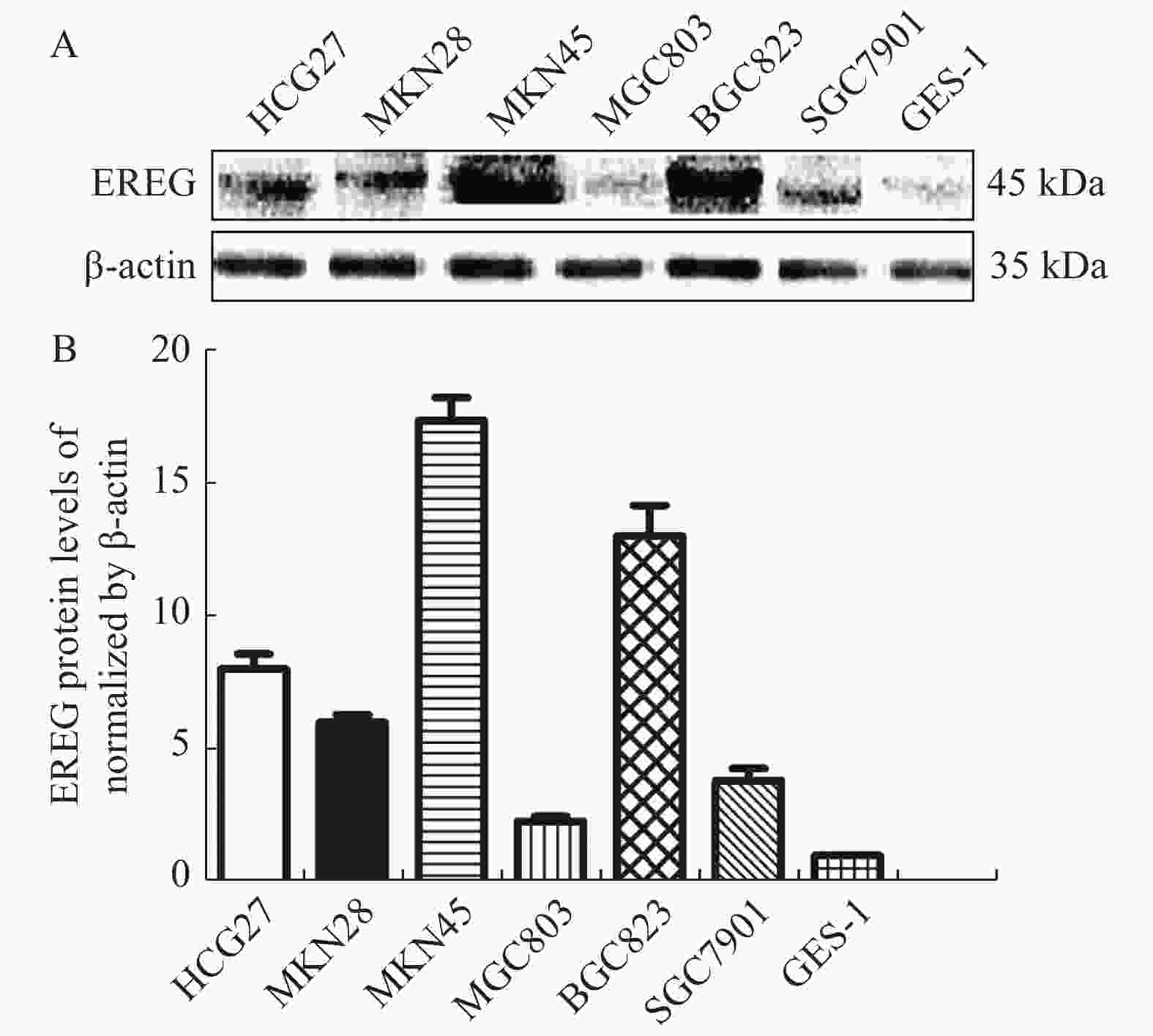 Abstract:
Epiregulin (EREG) is a ligand of the epidermal growth factor receptor. It belongs to the ErbB family of ligands found overexpressed in various cancers such as colon cancer and lung carcinoma and is likely to play diverse oncogenic roles in several other cancer types. However, little is known about the mechanisms of EREG in the pathogenesis of gastric cancer (GC). The present study was undertaken to investigate whether EREG influences the development and progression in GC. The results revealed that EREG was found to be overexpressed in human GC cells lines. Moreover, EREG induced cell migration, invasion, and proliferation, and inhibited apoptosis in vitro. The study also found that EREG depletion inhibited tumor growth in vivo. Our findings indicated that EREG activated the ERK/JNK/p38 signaling pathway and PI3K/Akt signaling pathways to promote GC malignant progression. Overall, this study suggests that EREG may promote GC development and progression through the ERK/JNK/p38 and PI3K/Akt signaling pathways, which may improve our understanding of the molecular mechanism of EREG in GC. Thus, EREG may be a potential target for GC treatment.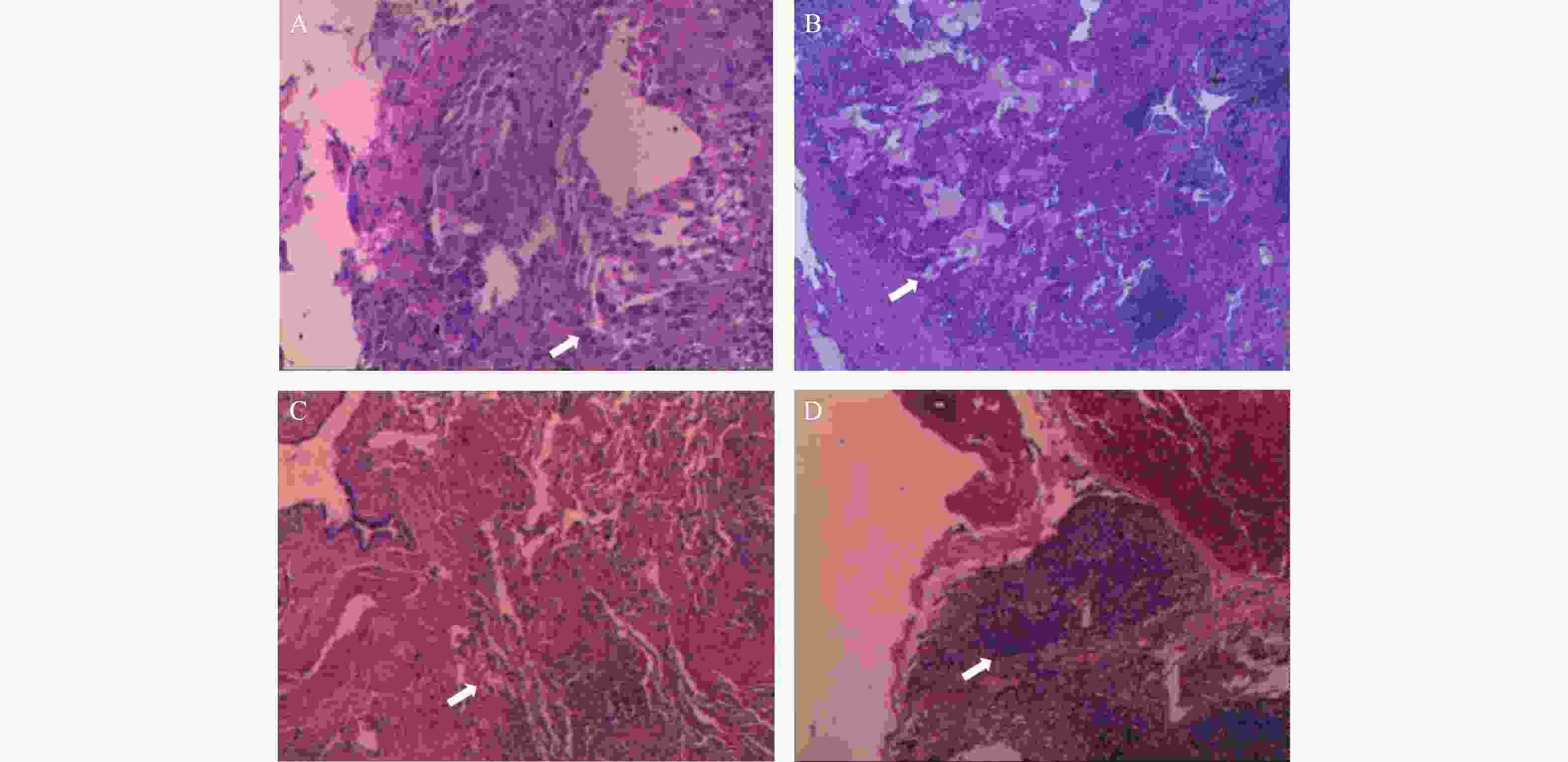 Abstract:
Lung cancer is currently the leading cause of global cancer-related deaths and its incidence increases every year. Most squamous-cell lung cancers are in the advanced stage at diagnosis. This study reported a case of a 66-year-old man diagnosed with unresectable stage IIIB squamous-cell lung cancer (cT2aN3M0), who was treated with pembrolizumab combined with paclitaxel (albumin-bound) + nedaplatin. After four cycles, a follow-up chest computed tomography (CT) scan showed the disappearance of the original right lower lobe lung mass with cavitation-like changes, and a follow-up chest CT scan 6w later revealed a solid nodule measuring approximately 1.5 cm in diameter within the cavity. Subsequent surgical excision of the residual primary lesion was performed to achieve complete pathological remission. The patient was treated with pembrolizumab combined with paclitaxel (albumin-bound) + nedaplatin and achieved complete pathological remission with surgical excision.
MORE+