Editor-in-Chief:
Zhongjun Li, Xi Zhang
2023,7(1)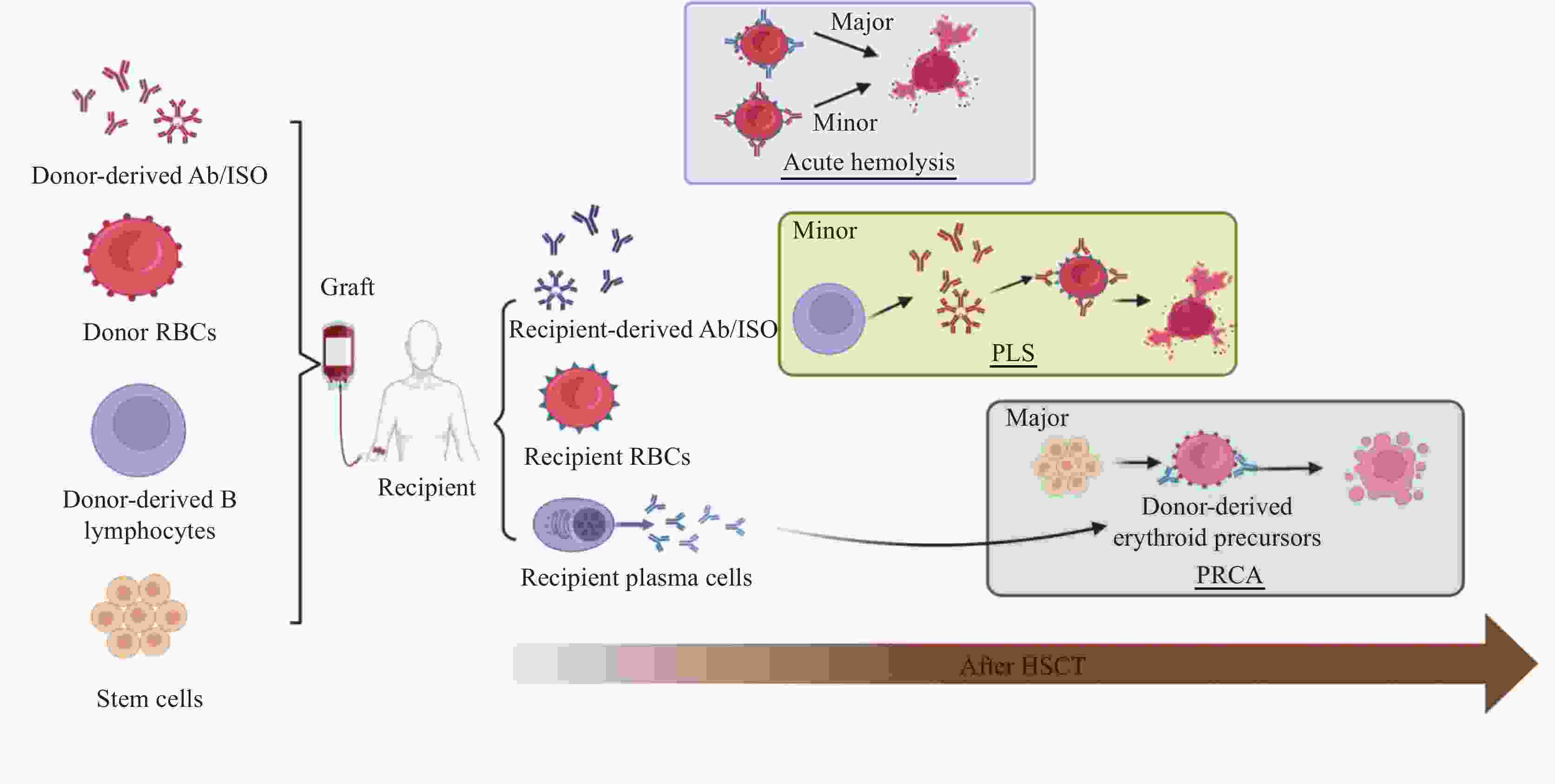 Abstract:
ABO blood group incompatibility is not a contraindication for allogeneic hematopoietic stem cell transplantation (allo-HSCT). An increasing number of ABO-incompatible HSCT (ABOi-HSCT) procedures have been performed along with advances in donor selection over the years. Currently, whether the recipient-donor ABO incompatibility has detrimental effects on post-HSCT outcomes is a matter of debate. Discrepancies across studies referring to various graft sources, donor types, conditioning regimens, and the use of immunomodulators complicate interpretations of the clinical outcomes of ABOi-HSCT, such as transfusion requirements, graft-versus-host disease (GVHD), disease relapse, overall survival (OS), and non-relapse mortality (NRM). Isohemagglutinins (ISO) targeting red blood cell (RBC) antigens are associated with post-HSCT immunohematological complications, including hemolysis, passenger lymphocyte syndrome (PLS), and pure red cell aplasia (PRCA). Immunohematological events occur frequently and are sometimes difficult to handle in clinical practice. Therefore, it is necessary to form a deeper understanding on the mechanism and a comprehensive management scheme for recipients of ABOi-HSCT. In this review, we summarized literature of the impact of ABO incompatibility on post-HSCT outcomes and outlined important immune-mediated hematological events.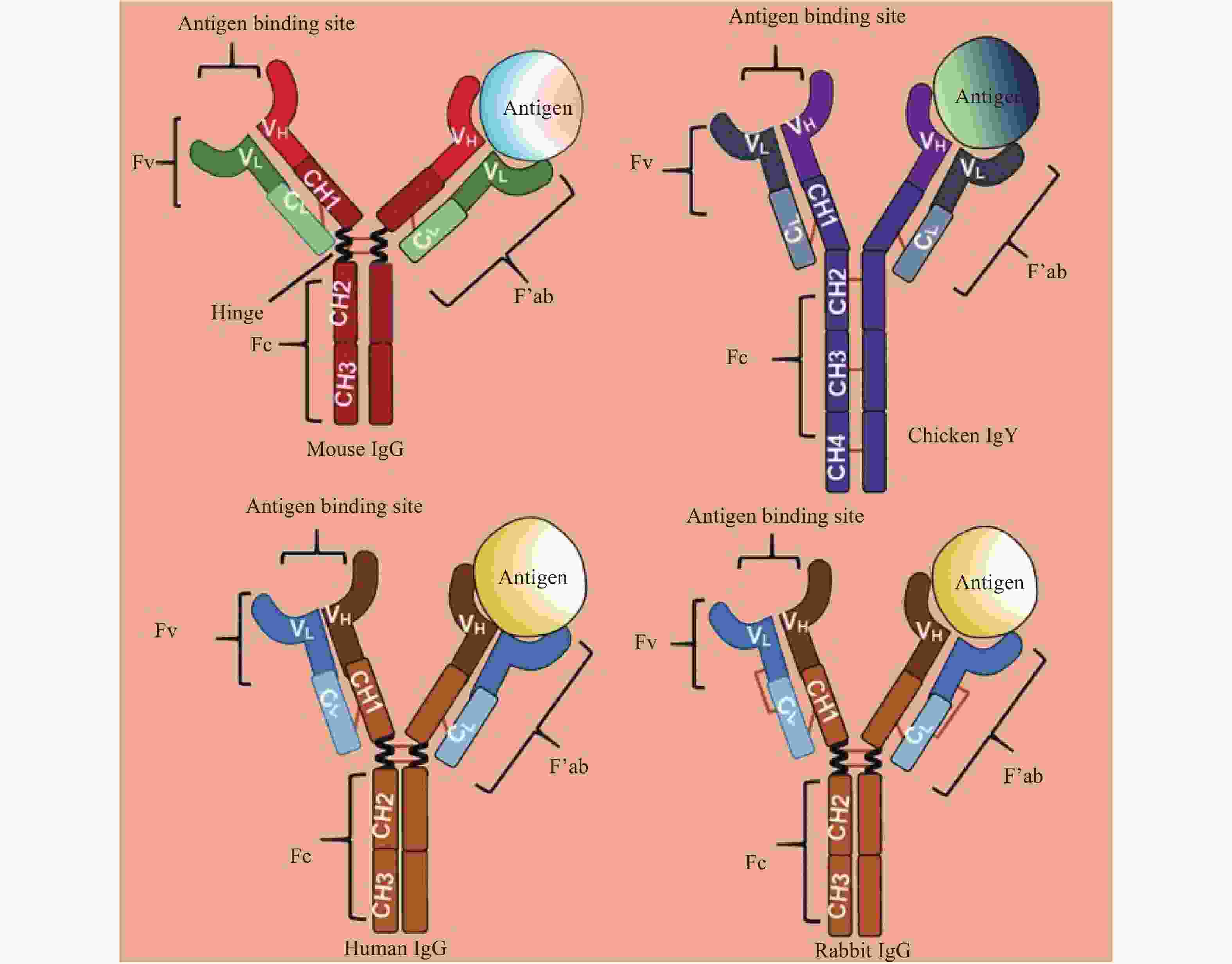 Abstract:
Since the advent of murine hybridomas, the emergence of a variety of monoclonal antibody (mAb) technologies has enabled the wide applications of murine monoclonal antibodies in medicine, life science, agronomy, and food science. Compared with murine monoclonal antibodies, rabbit monoclonal antibodies (RabmAbs) exhibit higher affinity, presenting with increased detection sensitivity and greater specificity for the particular structure of epitopes. This paper reviews the history, preparation techniques, advantages and disadvantages, current applications, and future perspectives for RabmAbs.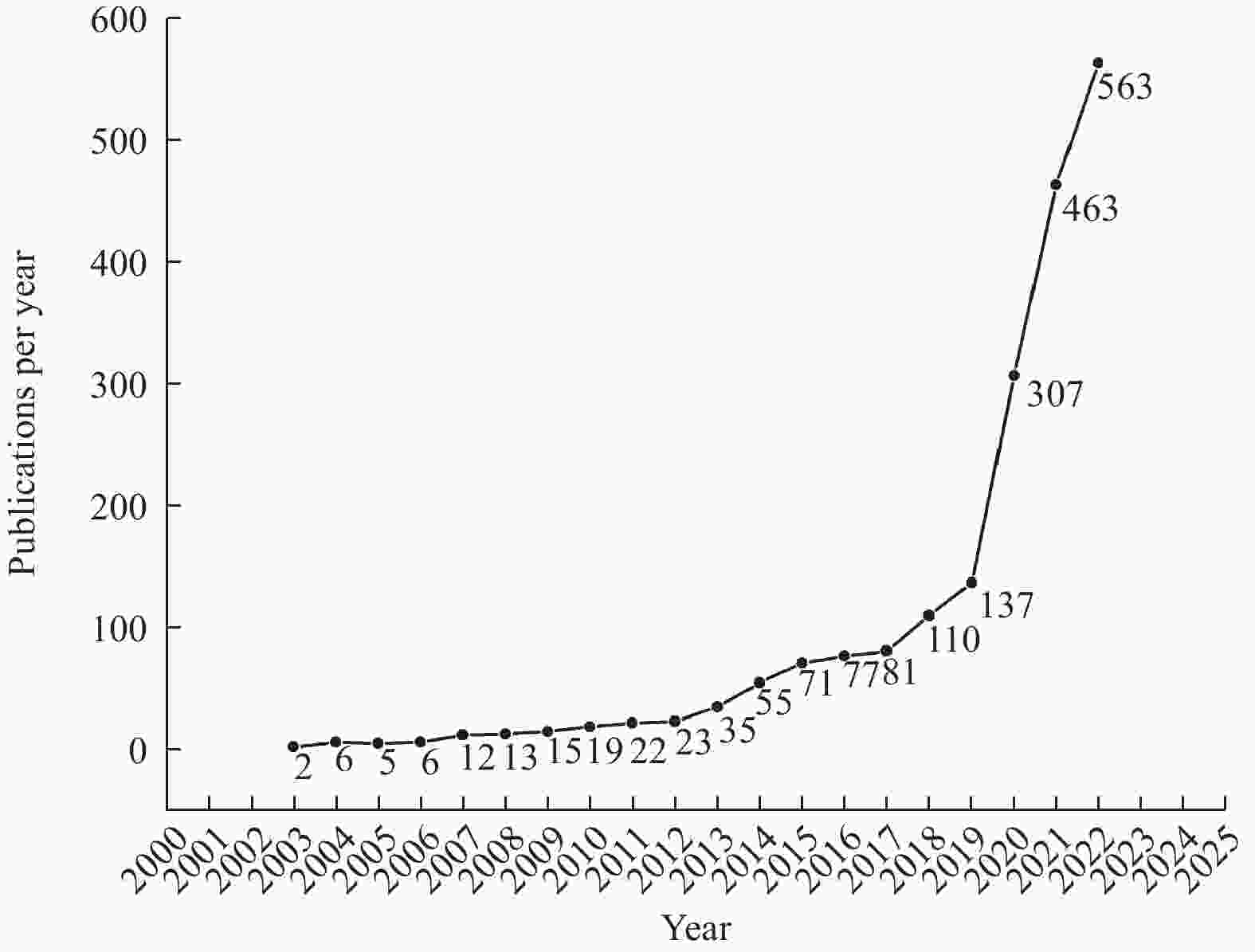 Abstract:
This research aims to analyze the research status, hotspots, and future development trends of spatially resolved transcriptomics (SRT). We obtained research publications on SRT from the Web of Science Core Collection (WoSCC) database and performed graph analyses with VOSviewer and OriginPro 2018. Included was a total of 2022 papers, involving 13234 researchers from 2105 institutions in 75 countries. The publication status and characteristics of countries, institutions, authors, and co-occurrence keywords were conducted by bibliometric analysis. The leaders in this field were the United States and Sweden, while China and India were the largest contributors among developing countries. SRT and single-cell sequencing are closely combined. The development of SRT itself, tumor-relevant research, and brain science, are the research hotspots of the present and foreseeable future. The development of bioinformatics facilitates the analytical applications of SRT. SRT and temporal dynamics should be closely combined. Future development in SRT is not only aimed at achieving high throughput and high resolution, but also dedicated to making it cost-effective, simple, rapid, and easy to use. Spatially resolved transcriptomics should be promoted from scientific research to clinical application as soon as possible in order to provide accurate diagnoses and individualized treatment for patients.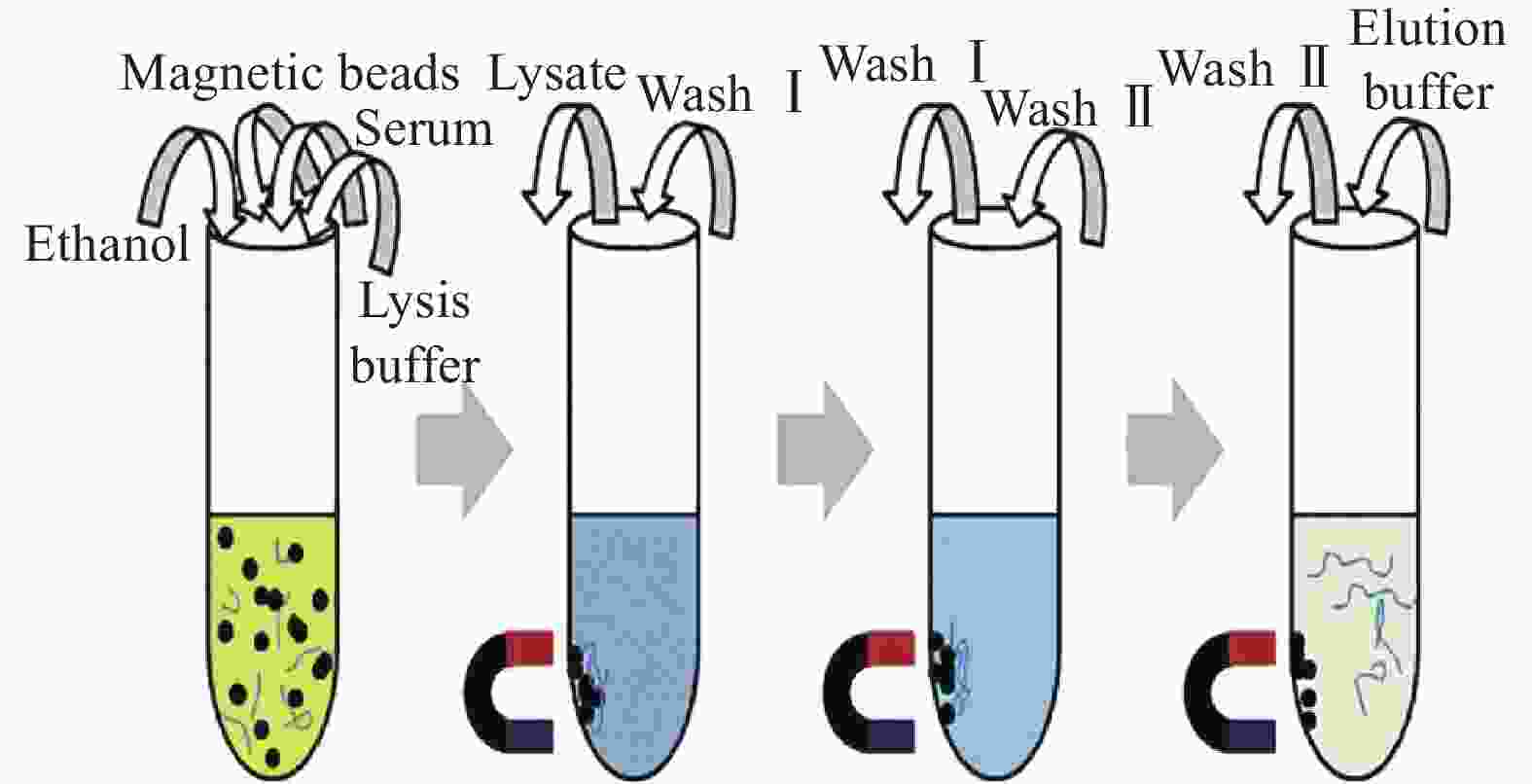 Abstract:
Hepatitis B virus (HBV), hepatitis C virus (HCV), and human immunodeficiency virus (HIV) are life-threatening blood-borne infections that can be unintentionally transmitted in transfused blood products. Here, we optimized a method for detecting HBV, HCV, and HIV-1 in blood screening using magnetic nanoparticles (MNPs) and polymerase chain reaction (PCR)-chemiluminescence. Viral genomes were extracted from donated blood samples using MNPs. The isolated viral DNA and RNA were amplified in a one-step parallel reverse transcription-PCR (RT-PCR). HBV, HCV, and HIV-1 were detected using complementary nucleic acid probes and quantified using a chemiluminescent substrate. 10 422 donated blood samples were tested both with the above method and Roche Cobas TaqScreen MPX Test. The lengths of the amplified PCR products for HBV, HCV, and HIV-1 were 119 bp, 220 bp, and 174 bp, respectively, indicating that the extraction methods successfully separated high-quality viral genomes from the serum samples. The probes and reaction conditions used for the chemiluminescent detection of HBV, HCV, and HIV-1 genomes in unknown samples were empirically optimized. Of the 10 422 blood samples screened, 12 were HBV positive and 2 were HCV positive. These results were consistent with those of a parallel-controlled study using Roche Cobas TaqScreen MPX Test. The assay described here is fast, accurate, and sensitive for detecting HBV, HCV, and HIV, which runs in parallel and has broad implications for blood screening and epidemiological studies.
Abstract:
This study aimed to explore the distribution of the variant RHD genotypes in Jiangsu, China. A total of 108541 blood donor samples and 17 family members were tested from 2020 to 2021. A total of 121 RHD variants were found in 414 D negative samples and their families, including seven weak D, four partial, and three Del alleles. RHD*15 and RHD*DVI.3 were the prevalent D variant alleles in Jiangsu Province. Heterozygous alleles were identified (c.730G>C, c.1227G>A), and a case of unique intronic mutation was detected (c.802-41_802-38delCTCT). This study suggests that the frequency of RHD variants is crucial for establishing specific RHD genotyping strategies and can be applied in larger-scale routine tests for blood donors.
Abstract:
This study aims to investigate the clinical application value of serum total bilirubin, hemoglobin (Hb) and reticulocyte percentage (Ret%) combined with immunohematological tests in the diagnosis of ABO hemolytic disease of the newborn (ABO-HDN). A retrospective analysis of 503 neonatal blood samples of mothers with RhD(+) blood type O and neonates with RhD(+) blood type A/B, admitted to the Third Xiangya Hospital of Central South University from March 2020 to September 2021, was conducted. HDN was investigated with the elution test, indirect antiglubin test (IAT), and direct antiglubin test (DAT). The positive rate of the immunohematological tests for neonatal hemolysis, combined with the detection of serum total bilirubin, Hb and Ret%, was significantly higher than that of immunohematological tests for neonatal hemolysis alone (P<0.05). The elution test can be used as a gold standard to diagnose HDN. Neonates with blood type A had a higher probability of ABO hemolysis than those with blood type B. This study suggests that serum bilirubin, Hb, and Ret% detection combined with immunohematological tests can improve the detection rate of ABO-HDN.

Abstract:
This study aims to retrospectively analyze the efficacy of penciclovir in the prevention of viral infection after allogeneic hematopoietic stem cell transplantation (allo-HSCT). Ninety-six patients with allo-HSCT were enrolled, who were treated at the Medical Center of Hematology of Xinqiao Hospital from June 2020 to September 2021. The experimental and control groups were treated with penciclovir and acyclovir, respectively, to prevent viral infection. By February 2022, the infection rates of cytomegalovirus, BK virus, JC virus, and Epstein-Barr virus (EBV) in the experimental group and the control group were 18.8% and 39.06% (P<0.05), 28.1% and 25% (P>0.05), 6.2% and 7.81% (P>0.05), 21.8% and 23.43% (P>0.05), respectively. The infection-related urinary system symptoms of the experimental group and the control group occurred in 4 and 9 patients, respectively, of which 3 and 9 patients died, respectively. Penciclovir can significantly reduce the cytomegalovirus infection rate after allo-HSCT and has better preventive effects than acyclovir without obvious side effects. The effectiveness and safety of penciclovir will be further verified in the future.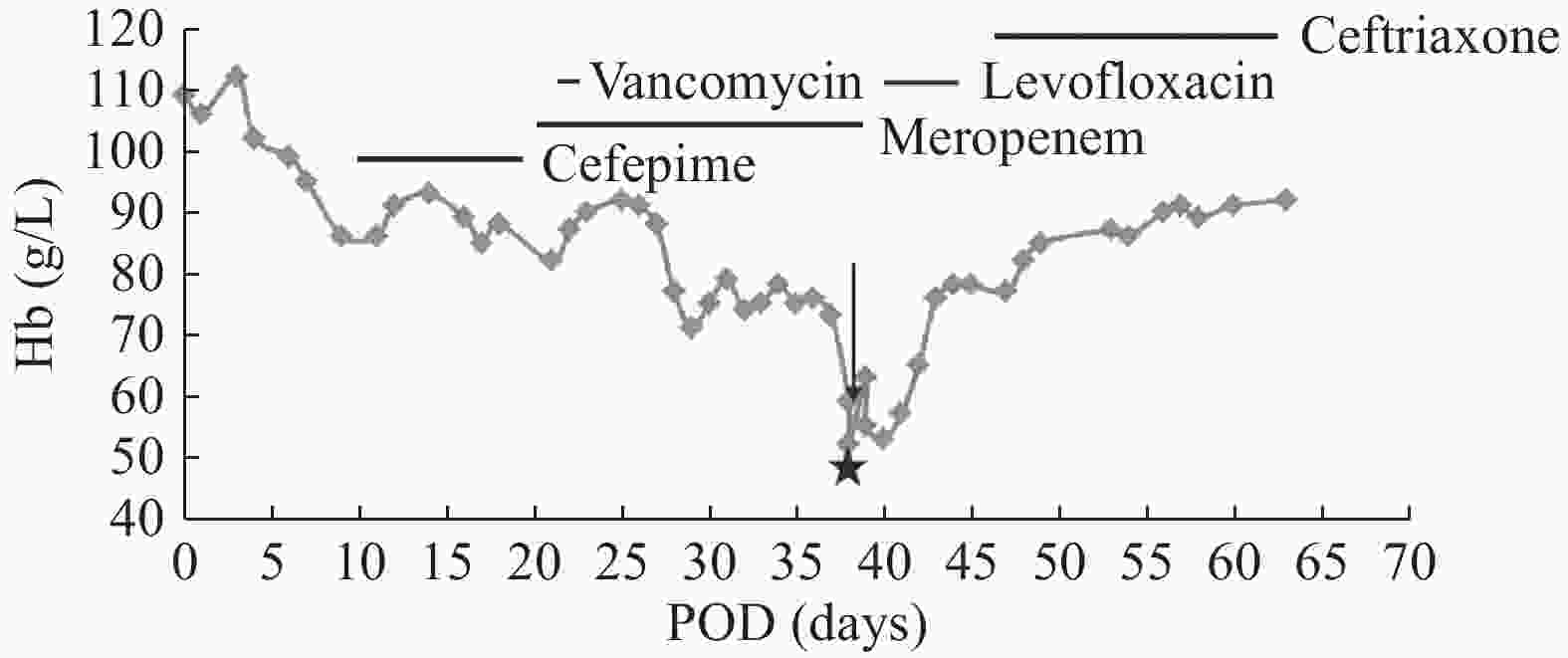 Abstract:
Incompatibility of blood groups or unexpected antibodies are primary considerations when acute hemolysis occurs during or after transfusion. However, less attention is paid to drug-induced immune hemolytic anemia (DIIHA), which is a rare but potentially life-threatening autoimmune disease. We present the case of a 34-year-old woman (group A, RhD+) who was treated with multiple antibiotics after meningioma resection. As her hemoglobin (Hb) decreased significantly from 109 g/L to 52 g/L without obvious bleeding, a blood transfusion was conducted soon after the medication, during which acute hemolysis occurred. An unexpected antibody, anti-M (MNS blood group system), was identified in the patient. It was confirmed that both the recipient and donor were group A, M antigen negative (M−) with CCDee phenotype, and no agglutination reactivity was observed in major crossmatch by testing the specimens before and after transfusion. Meanwhile, the results of the direct antiglobulin test (DAT) changed from negative to positive. Anti-meropenem, a drug-dependent antibody of meropenem, was detected, and hemolysis resolved after cessation. Anti-meropenem may mainly act through an "immune complex-type" reaction that induces intravascular hemolysis. Notably, the peculiarity of this case was dependent on the occurrence time of the acute hemolysis. Hence, it is necessary to raise awareness of DIIHA in clinical antibiotic treatments.

Abstract:
While it is known that the inflammatory state of the recipient may regulate the production of blood group antibodies, the cellular and molecular mechanisms are unclear. Mesenchymal stromal cells (MSCs) can produce inflammatory factors in response to inflammation and regulate inflammatory immunity. To explore how inflammatory MSCs exert influence on blood group antigen-antibody responses, the inflammatory MSC culture solution was added to the blood group antigen-antibody response system. Flow cytometry was used to detect the effect of different concentrations of inflammatory MSC supernatant on the production of blood group antibodies. Western blotting was used to determine whether the IL-1β receptor was expressed on the surface of red blood cells (RBCs). The intensity of antigen-antibody response was detected by serological methods. The results demonstrated that IL-1β produced by inflammation-induced MSCs could directly bind to the surface of erythrocytes and interfere with blood group antigen-antibody responses. This study suggests that inflammatory MSC-derived IL-1β might enhance the strength of blood antigen-antibody responses.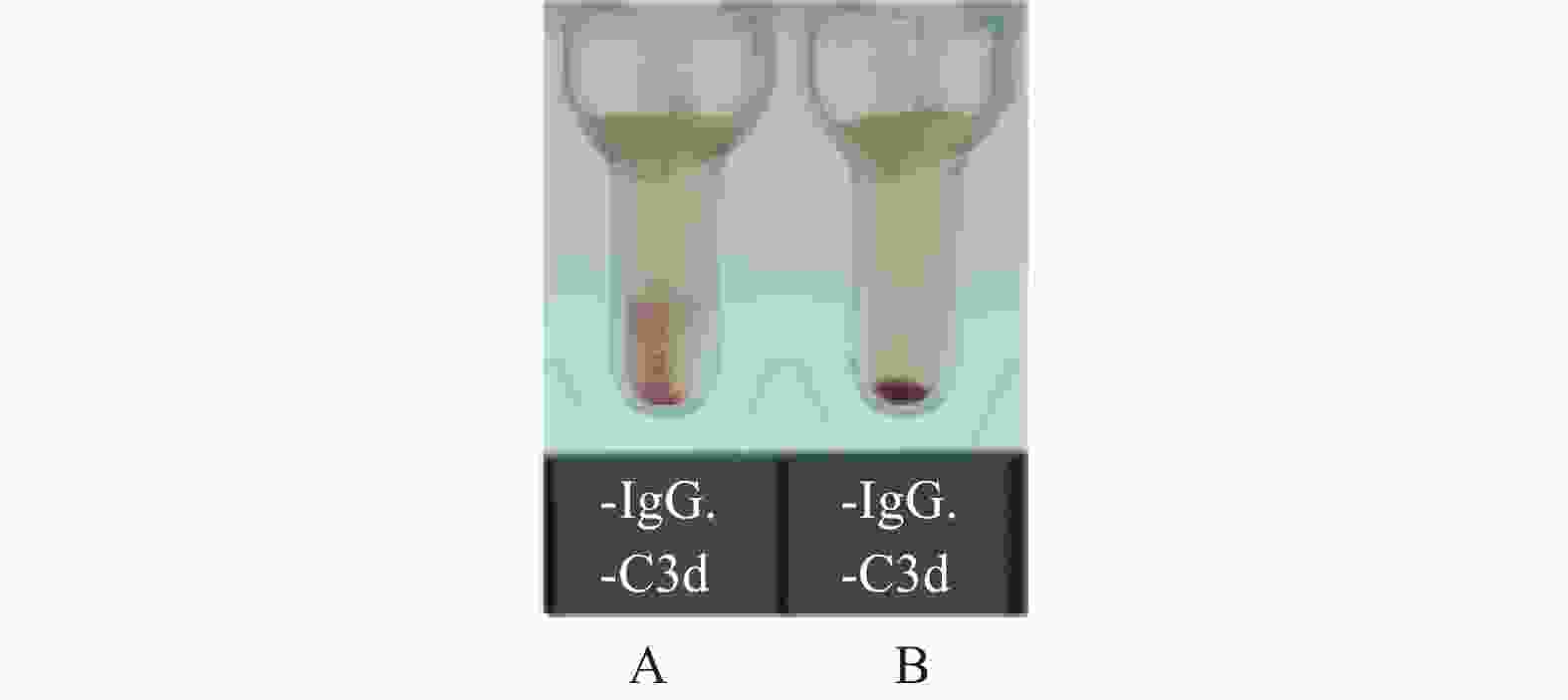 Abstract:
Drug-induced immune hemolytic anemia (DIIHA) is considered a rare condition. Nonsteroidal anti-inflammatory drugs and antineoplastic drugs are the main causes of DIIHA. An 86-year-old male patient with pulmonary infection was admitted to the 960th Hospital of the PLA Joint Logistics Support Force. The patient was treated with ceftazidime in addition to supportive treatment. A history of antibiotics intake and clinical and laboratory hemolysis features were considered to be key bases for DIIHA diagnosis. Clinicians need to be aware of and accurately diagnose this rare complication caused by commonly prescribed drugs to stop the use of causative drugs in time, and therefore, to prevent serious and sometimes fatal consequences.
MORE+