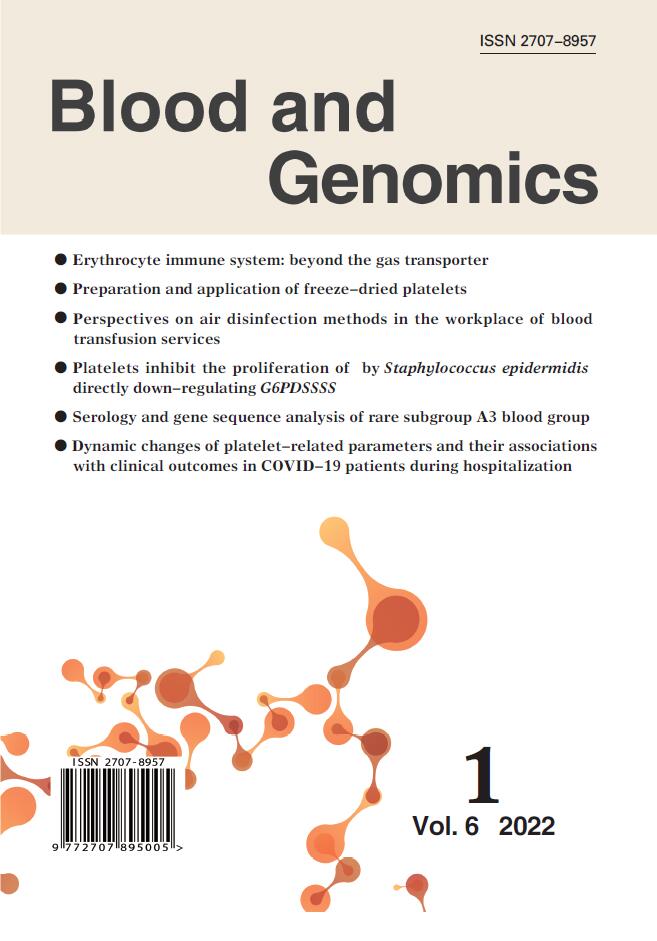 Editor-in-Chief:
Zhongjun Li, Xi Zhang
2022,6(1)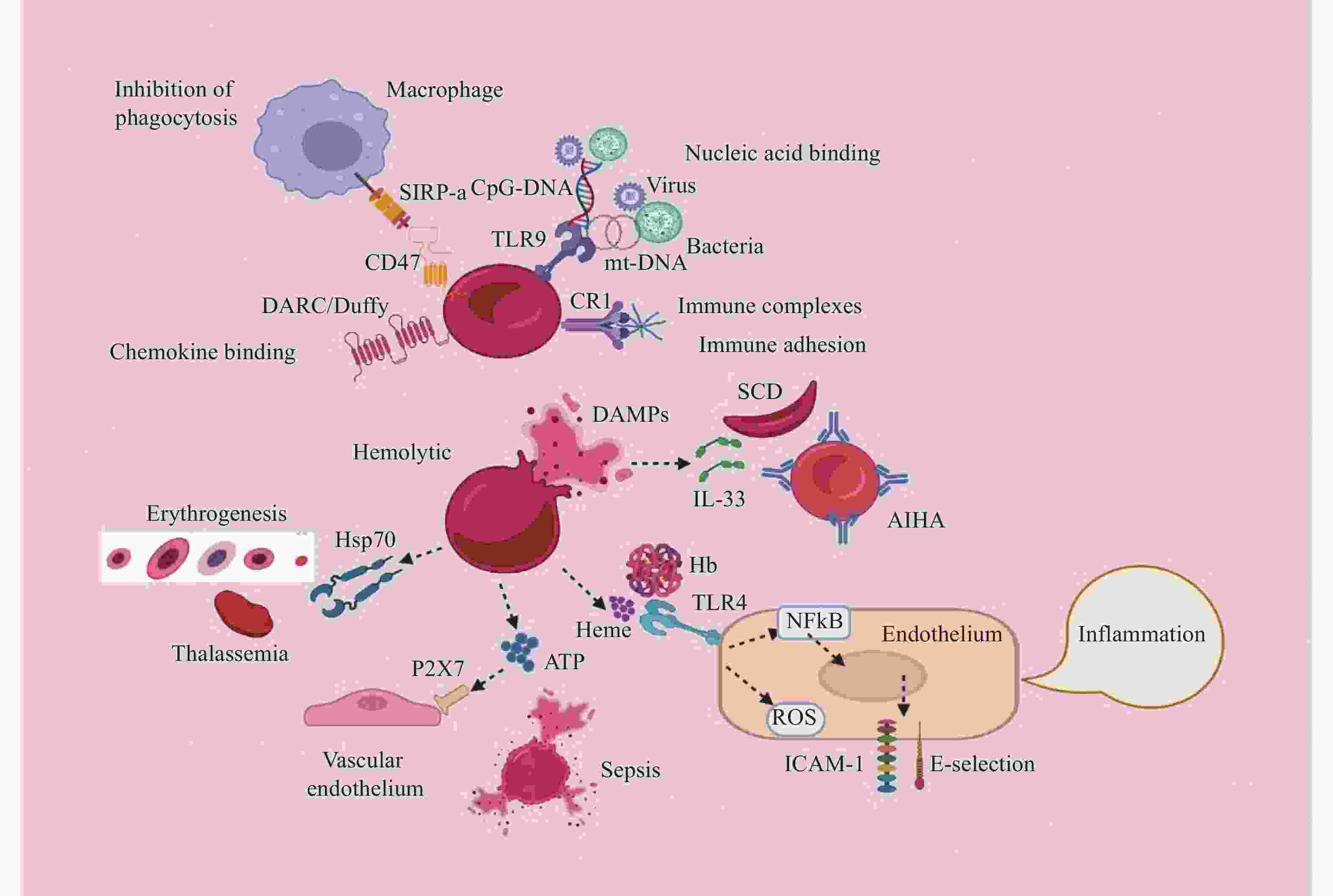 Abstract:
Accumulating research has revealed that erythrocytes play unique roles in the innate immune system. Once thought of as immunologically inert cells, erythrocytes are functional cells that exert diverse immunological effects. Although mature mammal erythrocytes lack internal organelles, they express various receptors, which provide an extraordinary ability for erythrocytes to clear or sequester circulating molecules that affect immune functions. In this review, we elucidate some crucial immunological molecules associated with erythrocytes, such as CR1, CD47, TLR9, and cytokines. CR1 acts as a bridge in clearing off immune complexes and an entrance gate for some pathogens. CD47, once bound to SIRPα, generates an inhibitory signal in macrophage phagocytosis. Reciprocally, erythrocyte CD47 undergoes a conformational change during oxidative stress-induced cellular senescence, subsequently activating phagocytic signals through binding to TSP-1. TLR9 recognizes unmethylated CpG-DNA present in viruses and bacteria. Erythrocyte TLR9 also binds to and eliminates mitochondrial DNA. Erythrocytes can recruit chemokines and modulate plasma chemokine levels through the Duffy antigen receptor for chemokines (DARC). Moreover, erythrocytes may exert immune functions by releasing danger-associated molecular patterns (DAMPs), i.e., heme, IL-33, ATP, and Hsp70. Heme bound with toll-like receptor 4 (TLR4) has the potential to trigger an inflammatory response. Similarly, IL-33, ATP, and Hsp70 from damaged erythrocytes may be involved in the innate immune response via diverse signaling mechanisms. This review provides novel insight into the immunological functions of erythrocytes, which play an irreplaceable role in innate immune responses. We argue that erythrocyte-involved immune function is a widespread area warranting intensive investigation.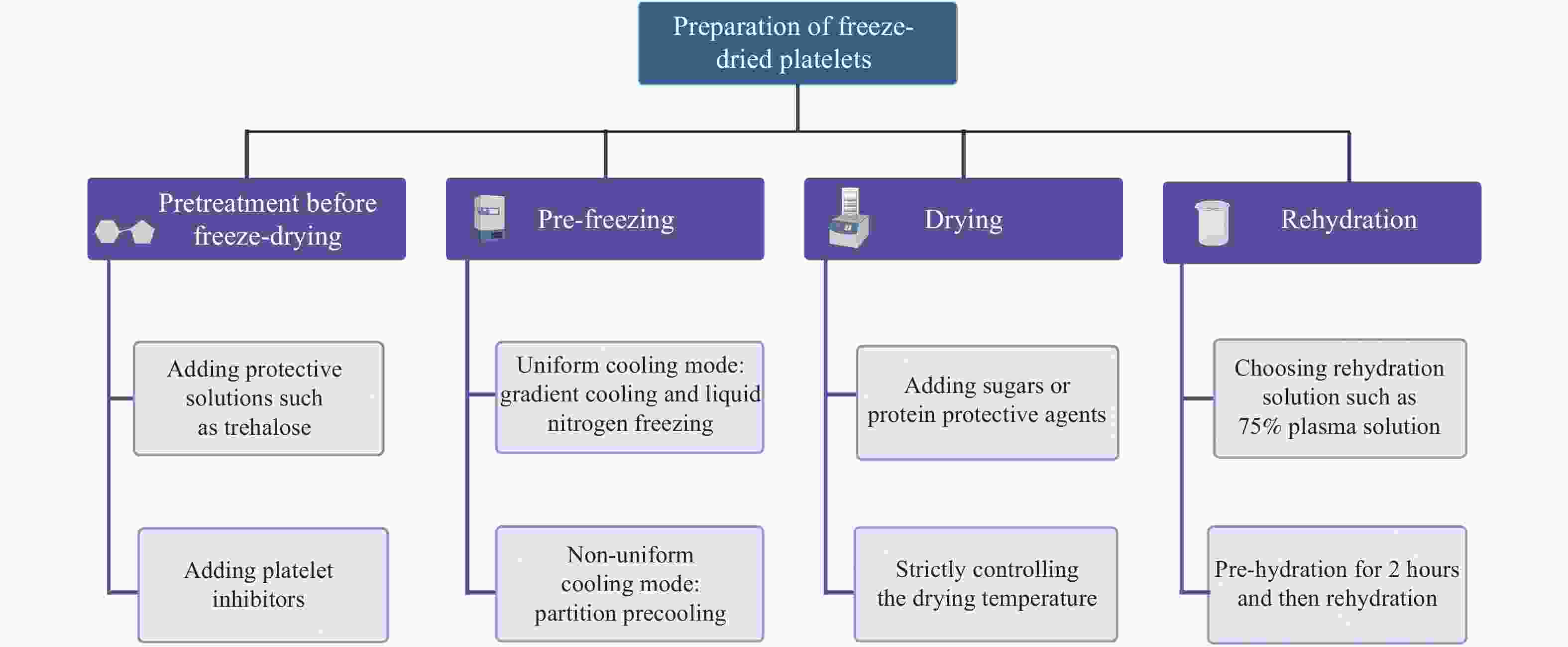 Abstract:
Clinical platelet infusion is primarily used to prevent or stop bleeding, but can also have a role in treating infections or promoting wound healing. The demand for platelets has increased in recent years. However, as platelets can only be stored for short periods, there is a substantial loss due to the products reaching their expiry date. Platelet lyophilization is a particularly valuable and important research field. The purpose of studying the freeze-drying preservation of platelets is to realize the long-term preservation of platelets at room temperature. It is very possible to prepare qualified freeze-dried platelets. However, there are still problems that have not been solved in the process of platelet lyophilization. This review mainly summarizes research progress in the preparation and application of freeze-dried platelets.
Abstract:
Blood collection and preparation is a relatively open operation in a conventional environment, and is vulnerable to be contaminated by various types of airborne pathogenic microorganisms. It is important to establish stable and effective air disinfection methods for all types of environments in blood transfusion services, in order to control air hygiene quality and thus reduce the probability of contamination during blood collection. This paper analyzes and summarizes the principles, advantages, and disadvantages of commonly used chemical and physical air disinfection methods and their application status. It is suggested that over-reliance on chemical reagents and disinfection facilities be reduced, so that better results can be achieved with the combination of multiple disinfection methods and dynamic air hygiene monitoring.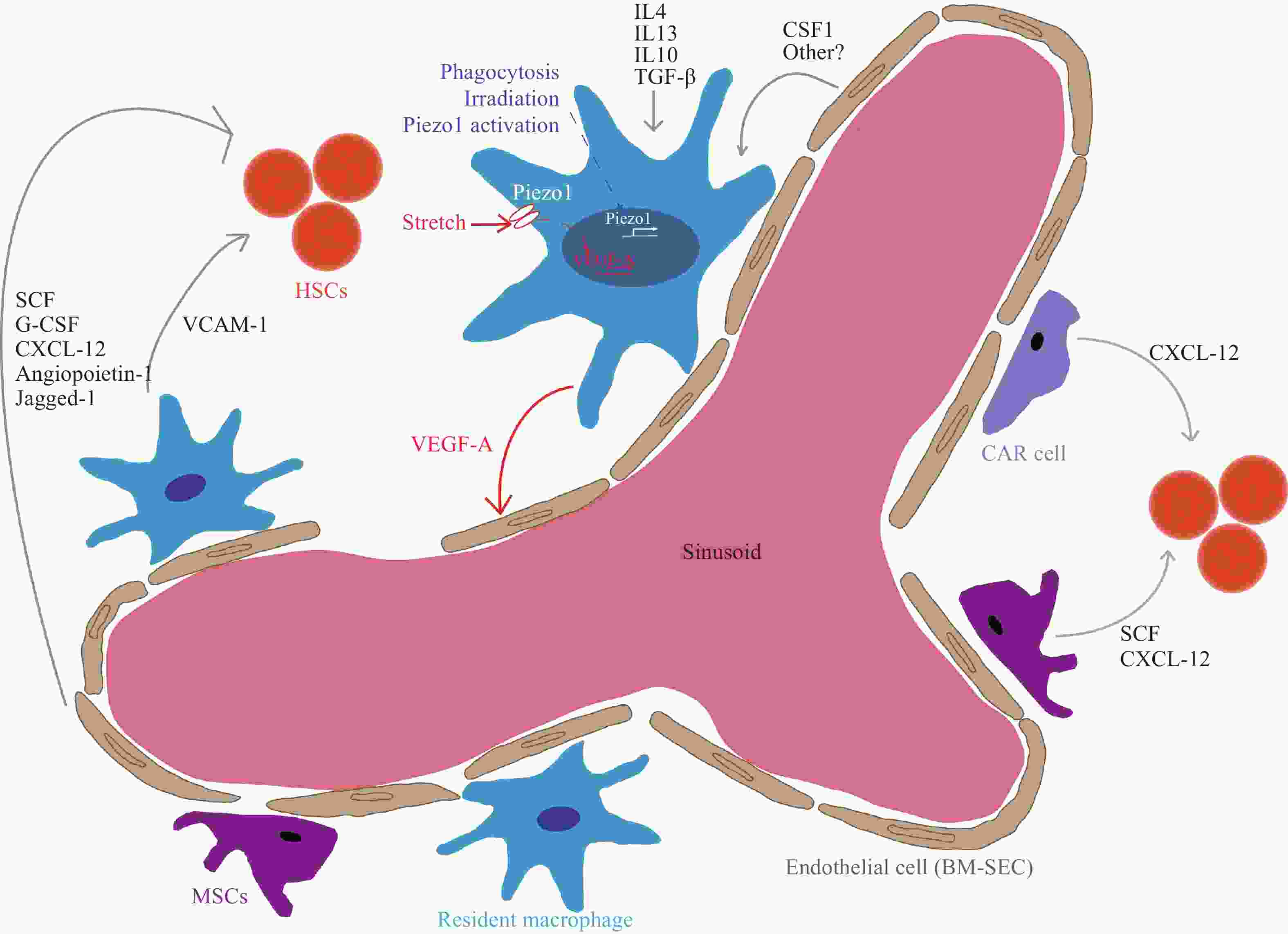 Abstract:

MORE+